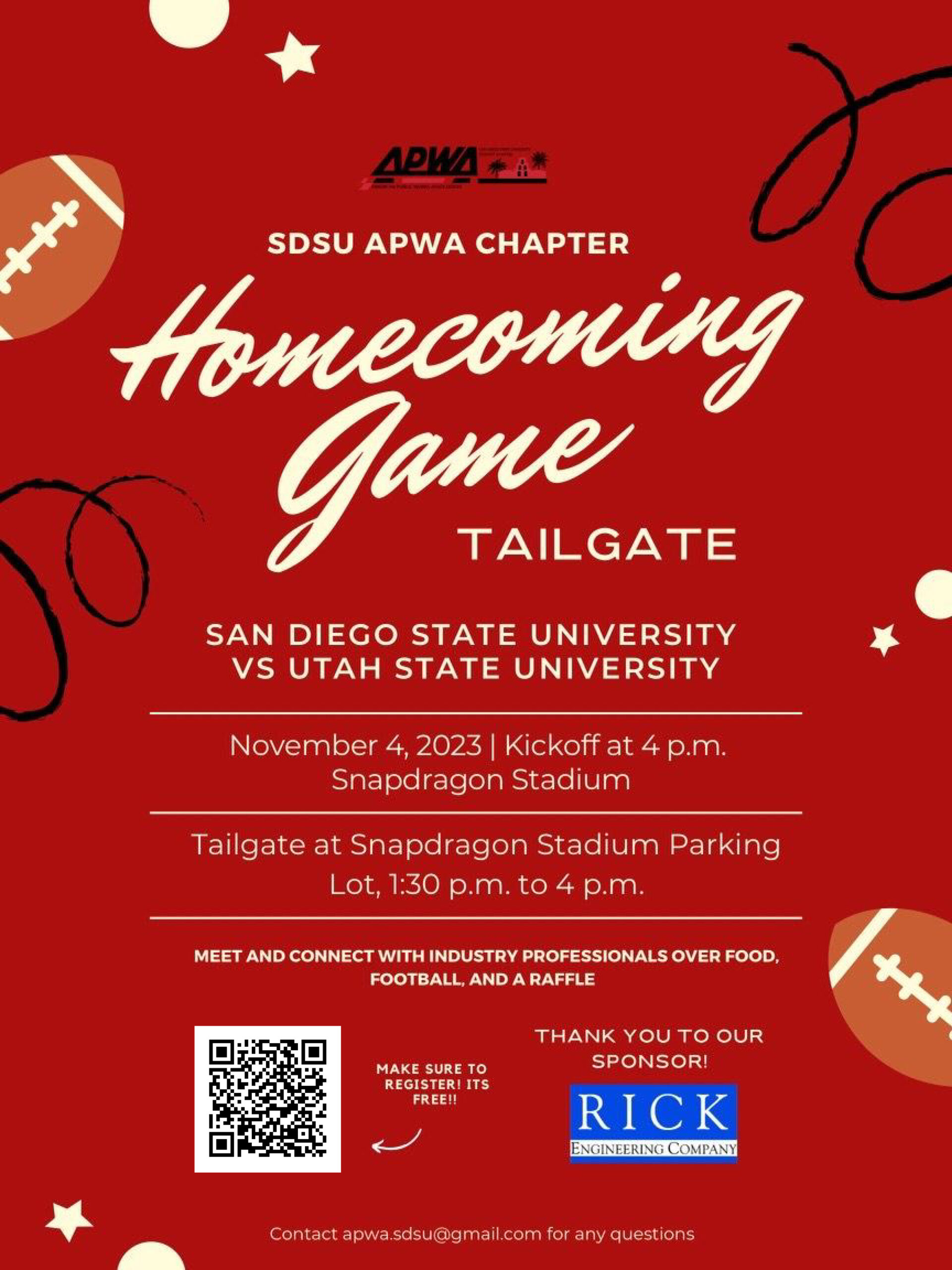 Where: Snapdragon Stadium--parking lot location TBD
When: 11/04--Tailgate @ 1:30 pm, Kickoff @ 4 pm.
Come support the SDSU APWA Chapter at their Homecoming tailgate on 11/4! SDSU is playing Utah State and the SDSU Chapter is hosting a tailgate in the parking lot at 1:30 pm prior to kickoff. You are responsible for your ticket but register so the president, Trevor Norling, can provide you the Chapter's location in the parking lot on the day of the event. If you have any questions, please contact Trevor at apwa.sdsu@gmail.com. Hope to see you there and Go Aztecs!